warmup, 3 back exercises, 2 tricep exercises.
—split—
butt kickers, high knees, some 70% sprints and 5, count'em 5 burpees.
in the park, burpees, sprints, jumping jacks, lunges, duck walks, high knees, butt kicks, all until panic breathing set in.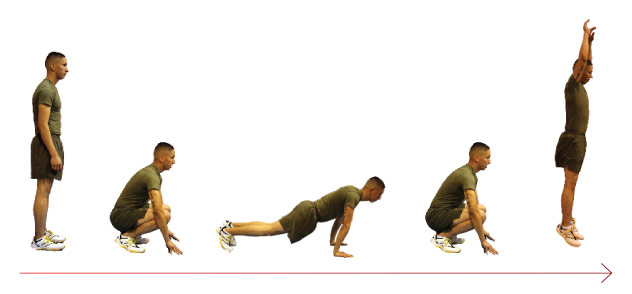 In the park: bunny hops, high knees, heel kicks, backwards running, side running, long jumps, 75 yard sprints x 5.